If you are about to launch an eCommerce store or move to sell online, you'll have to think strategically about your eCommerce pricing strategy.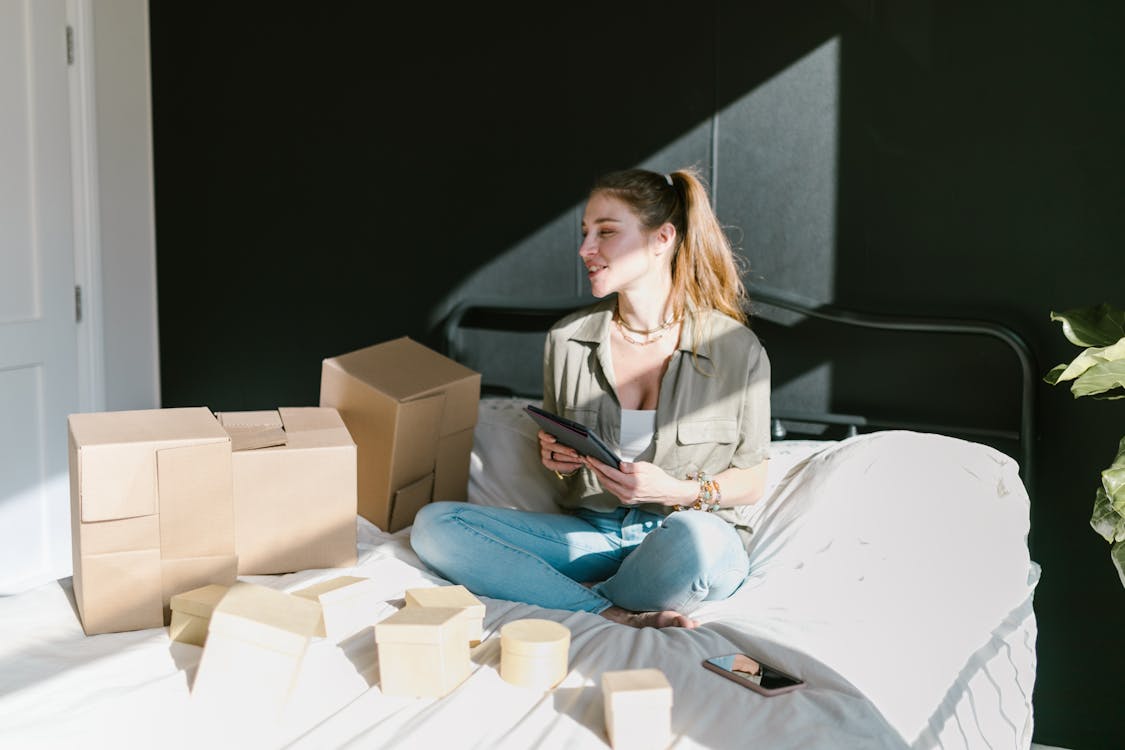 Whether you are switching from wholesale businesses and physical stores or if you are a newbie in the world of eCommerce- pricing your eCommerce store can seem a bit tricky.
ECOMMERCE PRICING STRATEGY
Well, fret not! Here is a step-by-step guide that will help you decide how to price your e-commerce products.
DECIDING A PRICE RANGE
Before jumping headfirst into deciding individual prices for your products, it is always a good idea to start by figuring out a price range. Wondering how to do that? Here's how:
STEP 1:
Start by making a note of your basic business calculations. This would include your production costs, shipping, and costs of customer acquisition with digital marketing.
It is imperative to have your basic costs in place while settling for a price range. For example, for a $100 sale, you will probably spend $40 on production as well as shipping. So, that will take up 40% of your sale.
Also, consider the transaction fees of payment gateways and other e-commerce platforms and factor that in while drafting your ecommerce pricing strategy.
We recommend setting up your own store with Shopify to build a strong brand rather than just relying on marketplaces.
STEP 2:
You need to have a basic understanding of how digital marketing works, and to drive customers, you need to set some capital aside for the 'cost of acquisition'. For example, paying for ads on Google, Facebook, and Instagram.
Cost of acquisition simplifies decision-making. CAC helps us determine the costs required to attract new customers.
It is also important to measure how effective your CAC is and adjust it over time.
You can figure out the approximate cost of acquisition depending on your product and industry.
STEP 3:
Well, your basic costs do not just end at production, shipping, and acquisition. You need to add to this the operating expenses, paying your team, your subscriptions, and so on. If your pricing is below these expenses, you will end up burning money.
Once you have all of this in place, you will get an idea of the total basic cost that you have to incur for every sale. Once you are done with all the calculations, it's time to decide on a price range below which you will end up losing more money than you make.
CHECK OUT THE INDUSTRY
To get a better idea of how much your products should ideally cost, it's a great idea to check out what other e-commerce businesses in your industry are charging.
STEP 4:
You need to do your research well to know what the industry as a whole and your competitive businesses are charging from their customers. Go through the online stores of these businesses, and look for similar products and their prices. This will give you an estimate of the maximum amount that you can price your products according to your product category, quality, and audience.
POINT TO REMEMBER: If you are new, you have to keep your brand age and image in mind too. Look at stores that are as old as yours, with similar brand values. See the age of the store and customer response. It's important to consider your brand value for your ecommerce pricing strategy.
ARRIVING AT A PRICE POINT
Once you have your eCommerce store pricing range sorted, now comes the final part of deciding the price for individual products.
STEP 5:
Make five-dollar increments and jot down all the possible price points within that range. Here's an example for you- $49, $54, $59, $64 and $69.
STEP 6:
Now, make your product page. Run it for a month with the product price set to $49. The next month, go for $54, then $59 for the next month, and so on. Do this for the same traffic source, that is, your target audience, and analyze which of these price points give you the highest conversion rates. Based on that, stick with that pricing.
PRO TIP: You can also split test your traffic so you can test different price points at the same time sending 50% of the traffic to one price and 50% of the traffic to another and seeing what converts better.
Additional Tip: You can use minimum viable testing to find your right price point.
This beginner-friendly guide will take you one step closer to running an e-commerce store successfully. Now that you know how to decide the prices for your e-commerce store projects, you're all set to make your desired profit margins. Get, set, go!