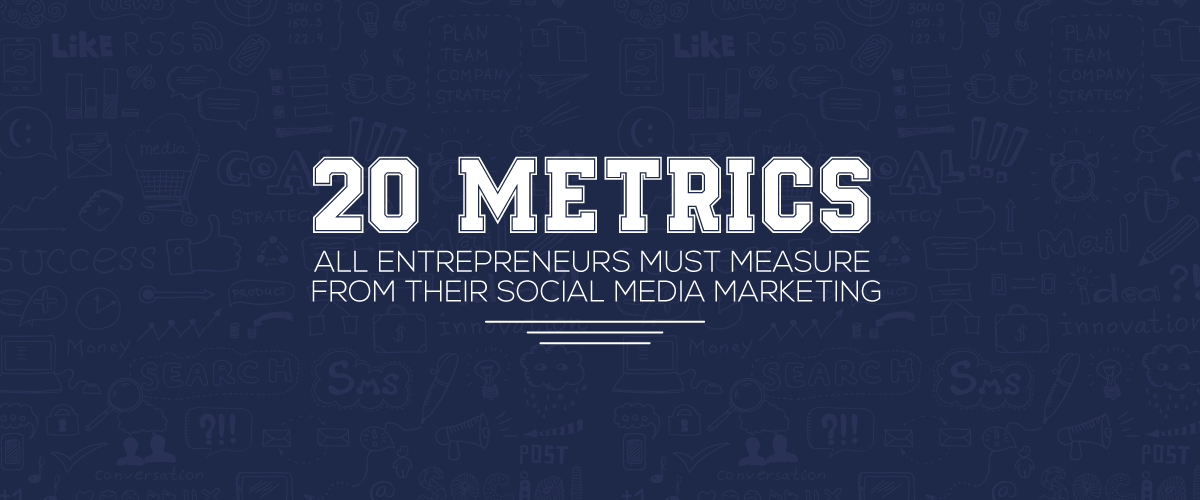 So many tools, so many metrics, but which are the right ones for a startup?
As an entrepreneur, it is impossible to evade the need for social media marketing in the modern day business environment. Running a digital marketing company and having worked with a number of startups, I've seen entrepreneurs focus on all the wrong metrics all the time.
Vanity metrics such as likes and followers hold importance when it comes to making you look cool among your friends. The real metrics to be focused on from a business perspective are the ones that translate into branding or revenue growth, and can be monetized, directly or indirectly.
Read the full article here
Engagement with followers is more important than number of followers alone as that is more likely to lead to conversions and hence, revenue generation.
Whether you have an in-house team or an agency on record, here are the 20 most important metrics you need to keep your eyes on at all times. It is absolutely essential for an entrepreneur to be able to tweak and adapt social media marketing strategy based on inputs from the following metrics:
See Also: Things All Entrepreneurs Should Learn from the Japanese Culture
And yes. Not 5, not 10. It's 20. As an entrepreneur you need to stay on top of your marketing. You need these 20 to get a holistic view of your marketing. They're categorised for you and pick the most important outputs based on your social media goals.
Check the infographic below :