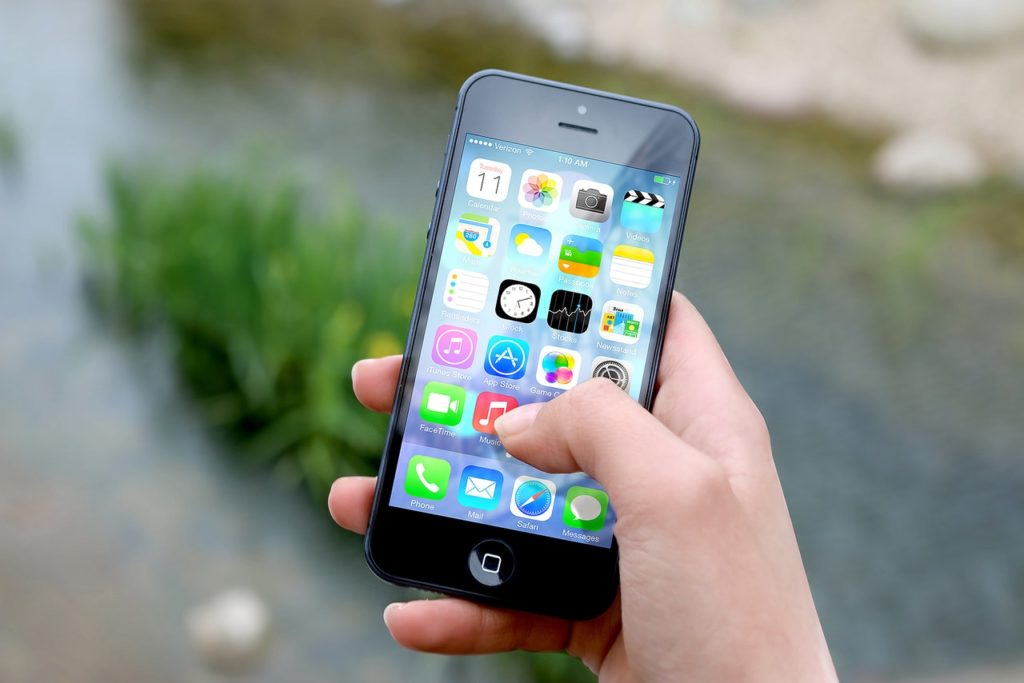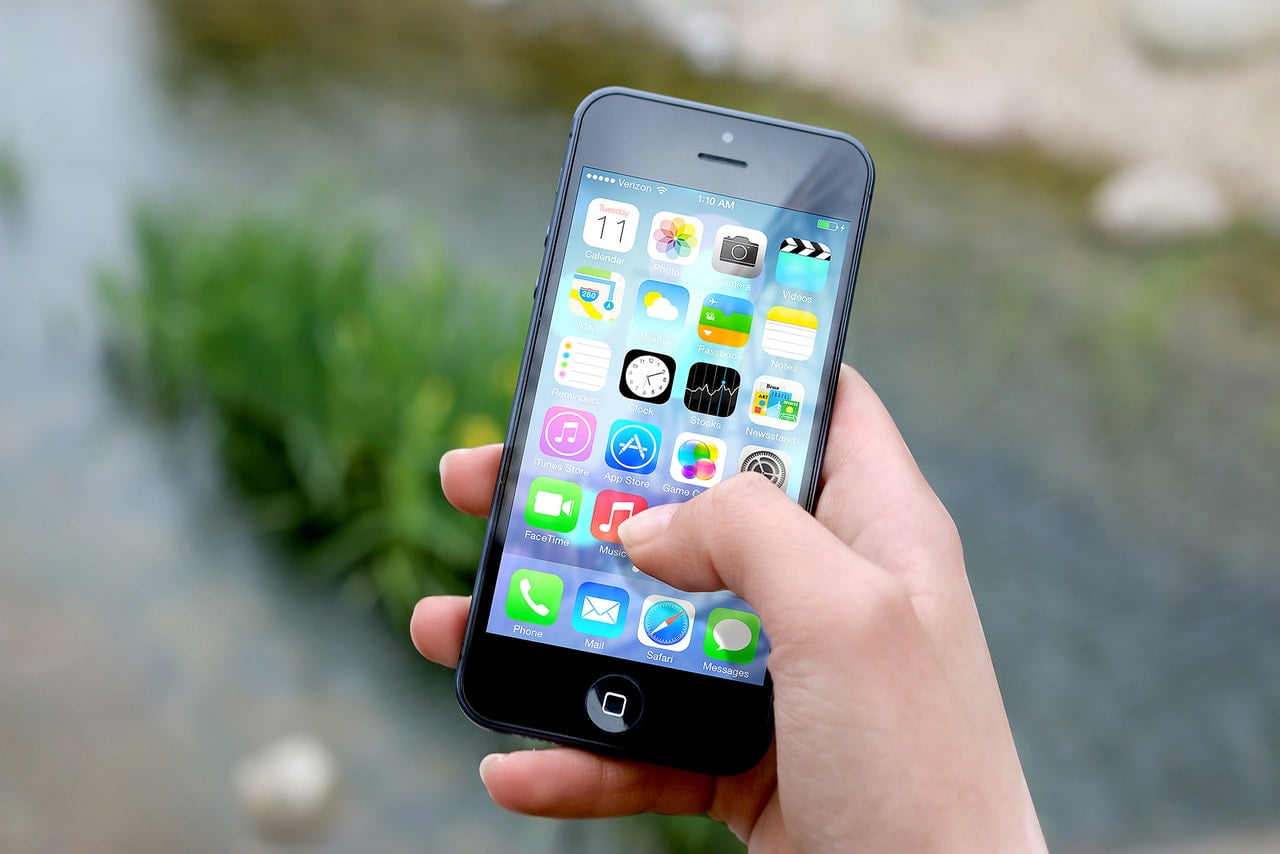 Differences between Native, HTML5, and Hybrid Mobile Apps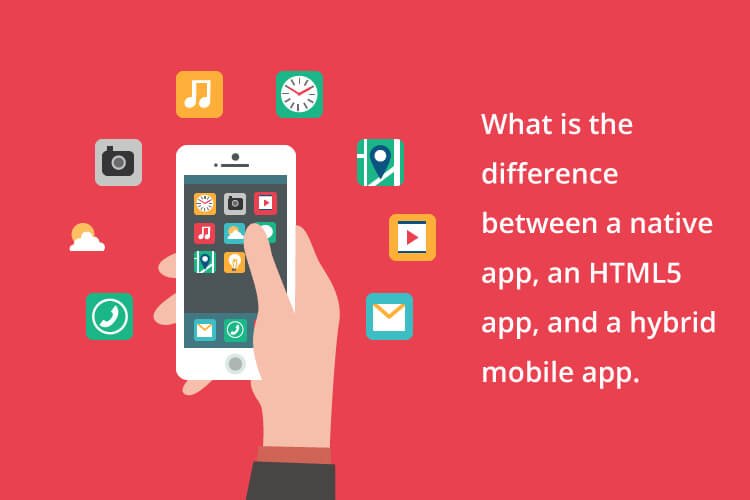 In this day and age of smartphones and other such gadgets, it is important to ensure the rising desires of people are met through mobile applications. People all over believe in being able to access a variety of features on-the-go, although those features might be available as desktop versions as well. This necessitates a need for applications which are compatible with a variety of mobiles and mobile platforms so as to reach out to the majority of smartphone and tablet users. Hence, mobile apps of three different kinds – native apps, HTML5 apps, and hybrid apps, are created.
SEE ALSO What does API Integration mean?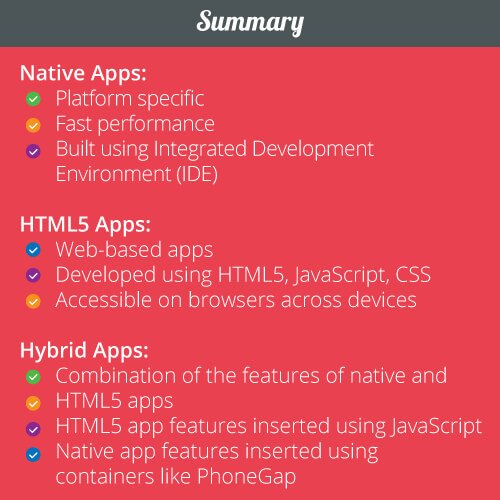 Native apps:
Native apps are developed depending on the mobile platform (specific to Android or iOS or Windows, etc). Native apps are supposedly the most well designed and are the best in terms of performance, in comparison to HTML5 apps and hybrid apps. Native apps are either developed only for Android, or only for iOS, or for Windows, and so on. Native apps are also supposed to have the best UIs in comparison to HTML5 and hybrid applications. These native applications are also some of the easiest to use while also providing different UI features like pinch zoom and other such features.
Native applications are normally built using Integrated Development Environment (IDE). These enable the developers to add updates to the current version of different apps while also ensuring debugging in case of bugs takes place. Although native apps are easy to use for the end user, they are quite tough to develop, for app developers. The difficulty is reduced through the use of IDE tools.
On the other hand, HTML5 and Hybrid applications can be developed for support on multiple platforms; they are basically cross-platform apps.
HTML5 Apps:
HTML5 apps are web-based apps which can be opened with even the stock browser on your phone or any other browser installed on your phone. HTML5 apps are also equally sophisticated as your native apps and can be developed using JavaScript and CSS, along with HTML5.
HTML5 apps are also easy to develop as well as reach a large number of people as it is accessible via a host of devices although it can be used only on a browser. HTML5 app developers have the option and liberty of using wireframes.
Hybrid Apps:
Hybrid apps are just that, hybrid. They are combination of native and HTML5 apps. They are primarily built using HTML5 and JavaScript while the native features are inserted through containers like PhoneGap. If you delve deeper into the development concepts of a hybrid app, you will begin to understand how the native features (which are in the phone) and the HTML5 features (which normally are located on a web server) are available in a hybrid application.
While the platforms for developing these three types of apps are different, there do exist certain commonalities.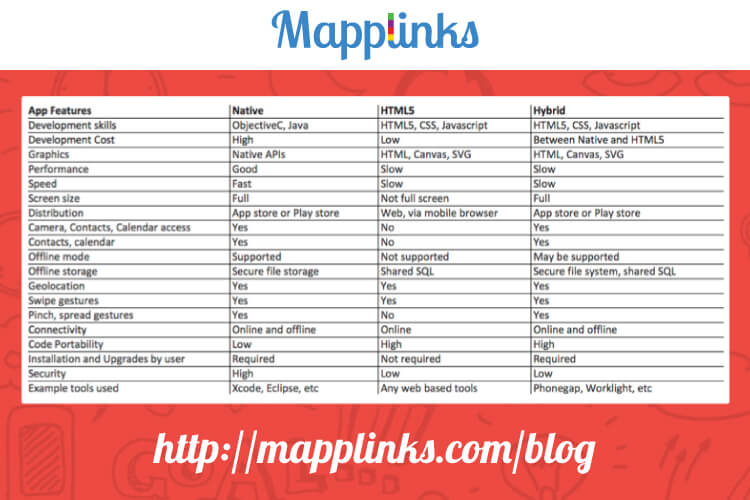 If you are a business looking to get mobile apps developed, feel free to connect with us.