When does SEO actually start working?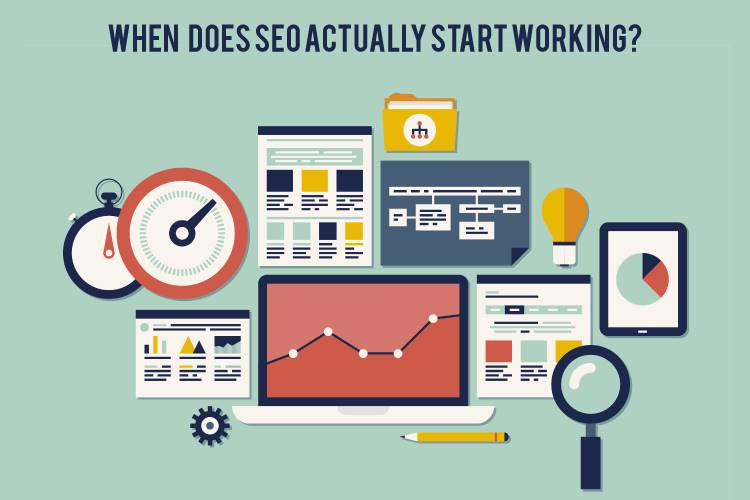 Often, businesses get confused about what Search Engine Optimization (SEO) actually does to their business and how it would eventually benefit them. Their understanding of SEO is getting their websites higher rankings on Google. But, this is not the real picture though. When SEO for your business starts working, what it actually means is that you are able to generate leads and conversions.
SEE ALSO 6 Factors Affecting SEO Ranking of Your Website
[Tweet "SEO is a marketing tactic for a long-term basis."]
While it is a good feel factor to listen to a specific number, SEO simply doesn't work that way. There is no set duration within which time the efforts put in the direction of SEO start generating leads and conversions for your business. It varies and depends on a lot of factors.
If you are looking at gaining results within a short period of time, then it doesn't work that way. SEO is a marketing tactic for a long term basis.
Click here to read more about how and when SEO actually starts working for your business.
If you are a business looking for search engine optimization solutions, feel free to connect with us.