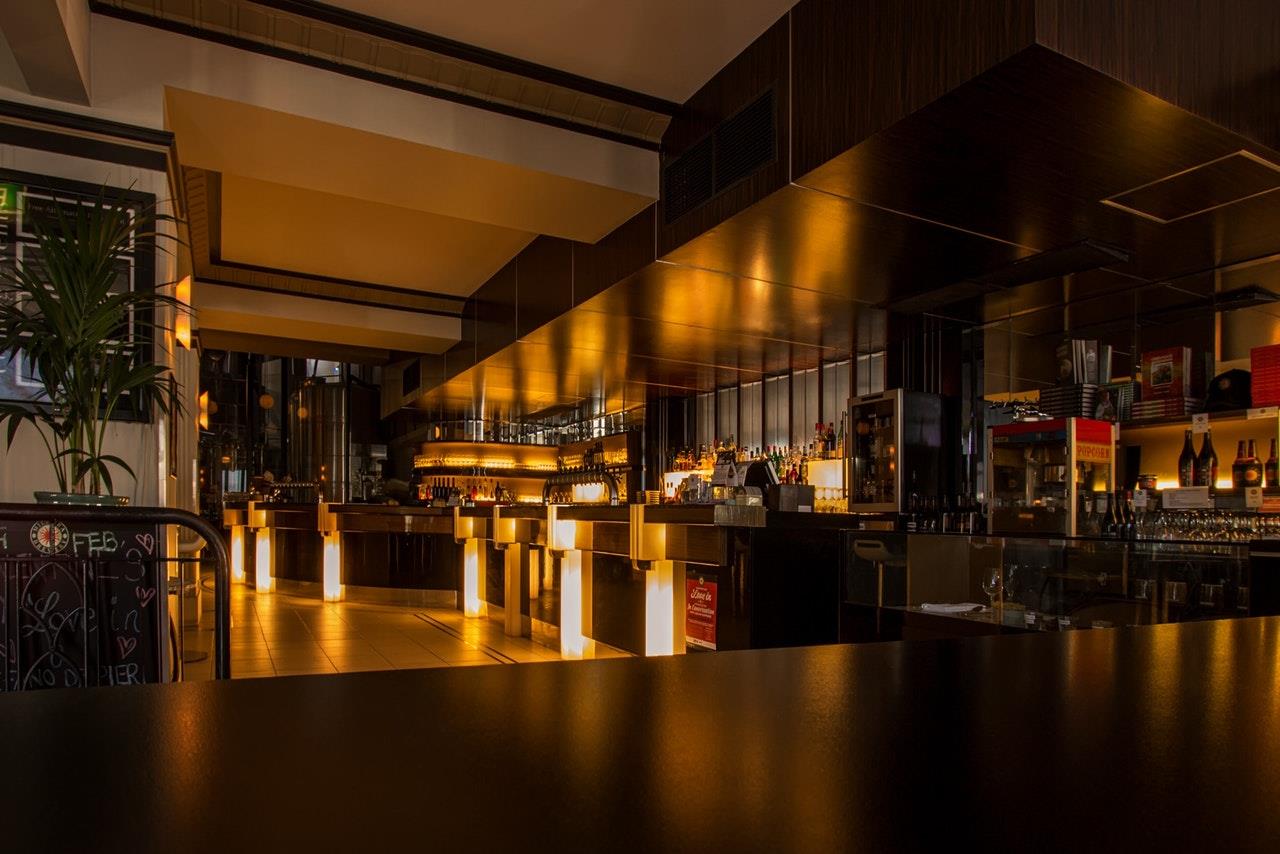 7 Ways to Promote Your Restaurant on Social Media
Are you a restaurant owner with a social media presence but not enough footfalls to your restaurant? Or do you handle the social media for your restaurant and looking at ideas to make people shout from rooftops about your restaurant? Read on for 7 ways to promote your restaurant on social media now so as to have a continuous stream of customers to your restaurant.
While social media is the key to reaching out to large numbers of people at once, it is also important to understand the relevant social media platforms for promoting your restaurant. Facebook, Instagram, Pinterest, and Twitter are the best social media platforms to promote restaurants apart from websites like Zomato, Burrp, and similar sites.
Visual Content
Visual content is the key to promoting restaurants on social media. Restaurants are one business which can greatly benefit from being promoted and marketed on social media. Post bright photographs of the dishes on your menu. This gives the people a peek into the sort of dishes they will find on their table when they decided to give your restaurant a try. Visual content ups your audience engagement rates more than 'text-only' posts. So now you can put your photography skills to good use, right?

Check-ins
Getting your customers to check-in once they enter your restaurant is a good way of promoting your business without your direct involvement. This is then seen by their friends who in turn will want to know how the place is and what the menu is, etc. This adds to the engagement levels of your page, thereby increasing traffic to your website, if you have one and more footfalls to your restaurant if they're bowled over by the variety your restaurant has to offer.
Reviews on Facebook, Zomato, and other platforms
A business page on Facebook for your restaurant with your address mentioned lets people who have visited your restaurant review it with a description and a five-star rating system. This gives a good picture about how your restaurant is, to those who have been contemplating visiting your restaurant. Along with this, if they are mighty impressed with the place, they might recommend your restaurant to their friends as well, not just on Facebook, but also on other platforms like Zomato, Burrp, and others. You won't believe how many people look at your Zomato reviews before walking in to your restaurant! This sort of word-of-mouth is what will help you get more footfalls in your restaurant since people tend to go to a restaurant based on personal recommendation more than anything else.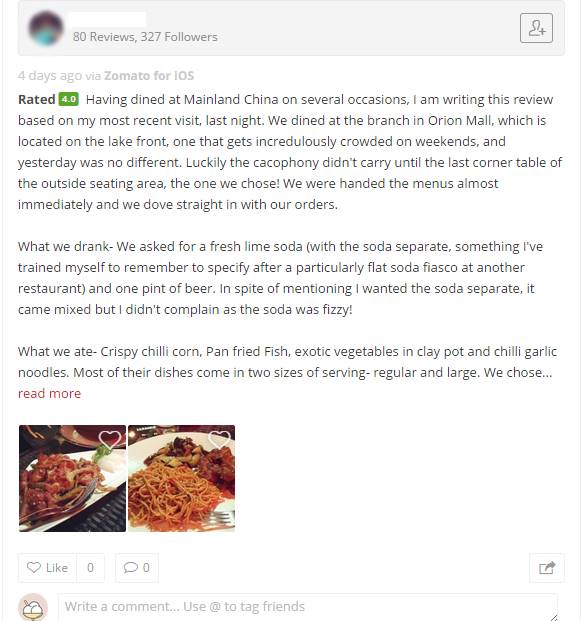 Who doesn't love contests? Everyone does! And that is just what you should do on Instagram. Contests on Instagram are pretty popular among both contests organizers as well as participants. Contests where participants are asked to post photographs of dishes tasted at your restaurant as well as ensuring they tag your Instagram account is quite a popular way of attracting people's attention toward your restaurant. What say?
Instagram is a great platform for you to promote your restaurant. Food and fashion are two of the most popular topics on Instagram. Putting up photographs of the latest dishes available at your restaurant, on a regular basis, helps people notice your business. Inserting relevant hashtags along with the drool-worthy photographs you post make it easier for your posts to appear on search results when others are looking for similar posts.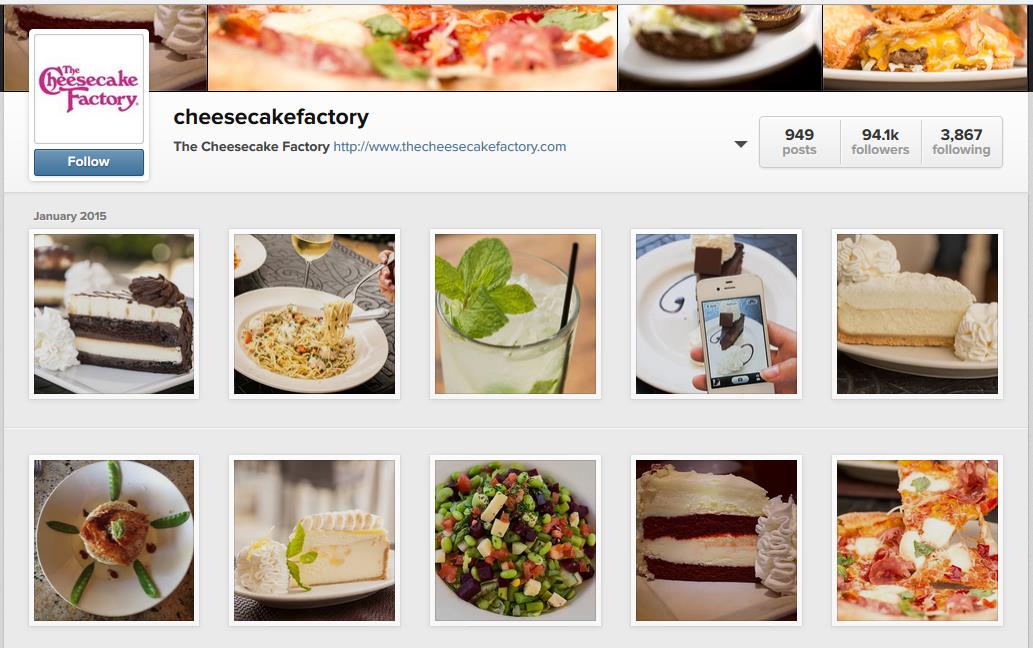 RELATED The World's First Instagram Hotel
Pin Latest on the Menu
Pinning photographs of the latest dishes on your restaurant's menu along with the relevant keywords makes sure that people can view these Pins. Also, if they find your menu interesting enough, they will even share the Pins so that others may see. Through this, many people will get to see your Pins and would visit your Pinterest account through the link back to the original source of the Pin. If you have a website, this adds much value by driving traffic from your pins to your site. This will help promote your restaurant without too much of extra effort on your part.
Pinterest is another good visual platform for you to promote your restaurant on. Create a Pinterest for Business account and off you go, pinning content relevant to your restaurant, including appropriate hashtags, for the world to see! This also helps in optimizing your content for search engines to pick up and rank your social media pages and websites higher.
If you wish to promote your restaurant through social media and want more ideas on the same, feel free to connect with us.