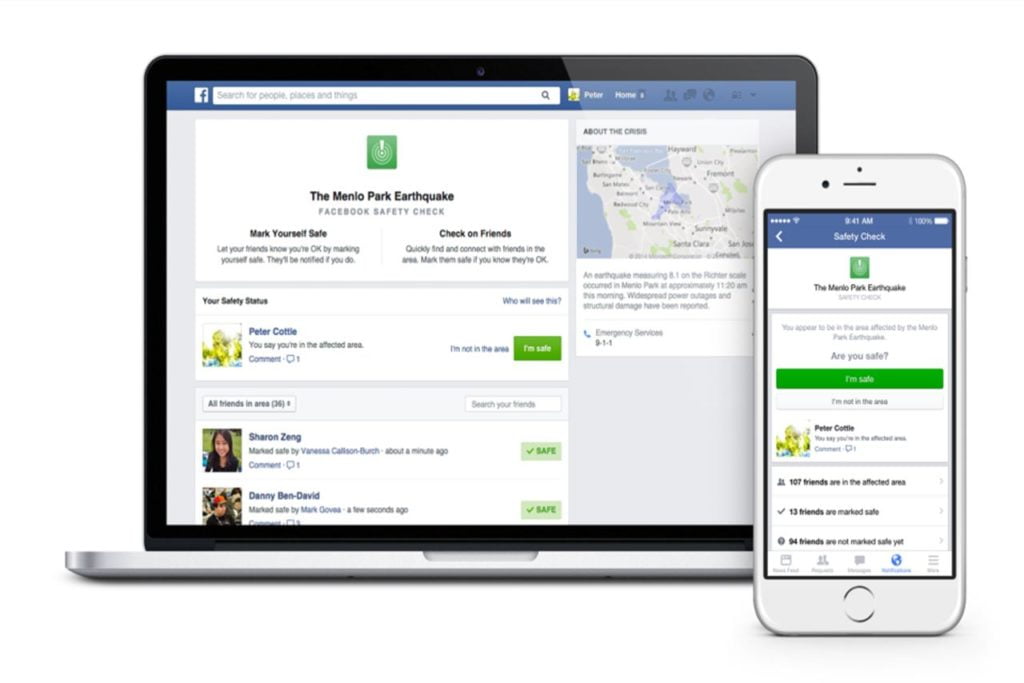 Facebook introduces Safety Check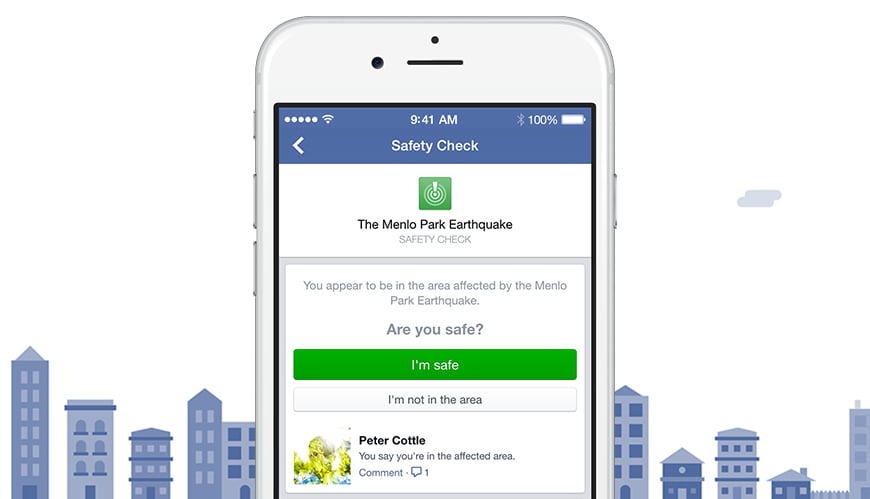 In the past, were you ever stuck amid floods, or an earthquake with family back home wondering how to contact you or how to find out if you are safe? Well, gone are those days for Facebook has recently come up with a new tool called Safety Check which lets your friends on Facebook see that you're safe.
The Safety Check tool not only lets your Facebook friends know that you're safe but also makes it possible for you to mark your friends stranded in the same disaster, safe apart from letting you check if others are safe.
In the wake of a number of disasters taking place worldwide, it becomes imperative that a safety check system be put in place which will notify concerned family and friends of the particular person's safety status.
Our engineers in Japan took the first step toward creating a product to improve the experience of reconnecting after a disaster. They built the Disaster Message Board to make it easier to communicate with others. They launched a test of the tool a year later and the response was overwhelming.

Unfortunately, these kinds of disasters happen all too frequently. Each time, we see people, relief organizations and first responders turn to Facebook in the aftermath of a major natural disaster.

These events have taught us a lot about how people use Facebook during disasters and we were personally inspired to continue work on the Disaster Message Board to incorporate what we've learned. This project soon became Safety Check, which will be available globally on Android, iOS, feature phones and desktop. – Facebook Newsroom
The first step toward creating a safety check mechanism was the Disaster Message Board which was created by Facebook's engineers in Japan. The Disaster Message Board was the first version of the current Safety Check tool. According to the Facebook blog, the Safety Check tool will be made available for Android, iOS, desktop, and other devices.
[Tweet "Facebook has launched a tool called Safety Check which lets your friends see that you're safe"]
The Safety Check tool was developed keeping in mind the fact that people generally turn to Facebook to reconnect with family and friends, post a disaster.
The tool works in the following manner –
Once the tool has been activated on your device post a natural disaster, it sends a notification asking if you're safe. This holds good only if you are in the affected area.
Once this is done, your current city is looked into as well as your last location if you have enabled the Nearby Friends feature. The city where from where you are using the internet is also checked.
If the city you are in currently is not within the affected area, then you can mark so.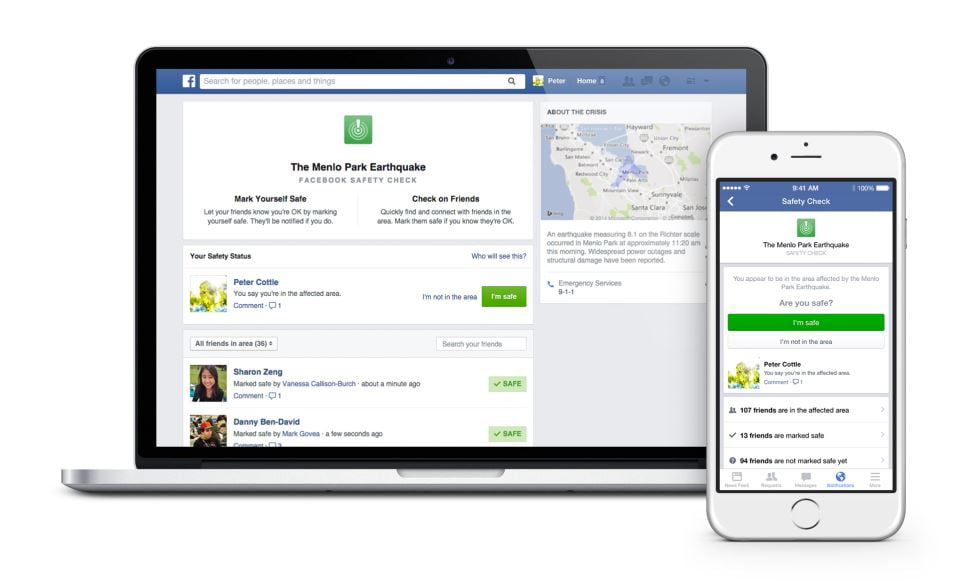 If you're safe, you simply have to click the I'm safe button and a News Feed story is quickly generated and posted on your wall so that those on your friend list can view it. Additionally, your friends who are in the affected area can also mark you safe if they know your status.
If you ever end up in a situation requiring you to use Safety Check, then rest assured Safety Check will remove the lines of worry from your family and friends' faces.
SEE ALSO Facebook introduces 'Save' feature to bookmark news feed posts