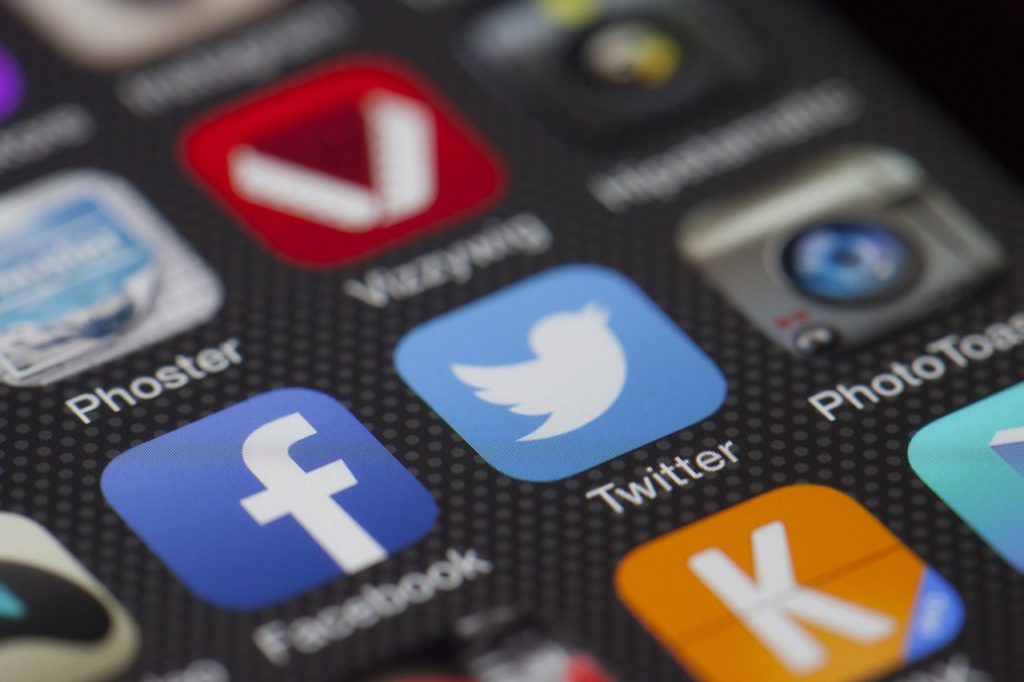 Essential Components of a Social Media Strategy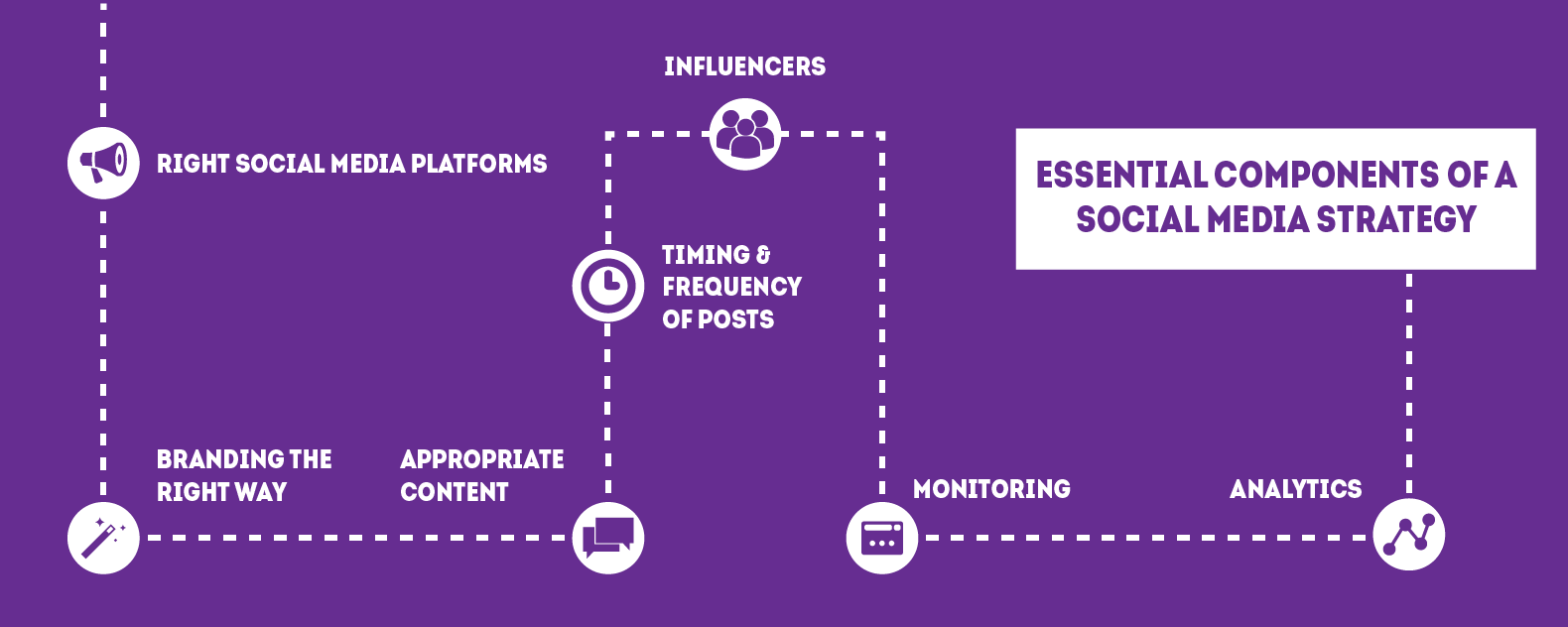 Building a robust social media strategy is an important aspect in today's world where businesses rely on social media for most of their marketing and promotion activities. It is essential to spend some time and effort in devising customized social media strategies for each of the social media platforms on which a business is visible. While creating the social media strategy, there are some essential components or elements to be kept in mind which will help you create the right social media strategy for your business.
Choose the right social media platforms
The channels of communication used to communicate with your customers and fans are as important as the content you post on these channels. There are reportedly 50 social media platforms on which to engage with your customers and fans but all 50 are not essential for all types of businesses. The key to creating a good social media strategy is to understand the social media requirements of your business and accordingly decide the social media platforms which are essential for your business to be on.  For example, a recruitment services provider does not have to use a platform like Pinterest as much as an e-commerce would. When you reduce the number of social media platforms on which you want to be visible, to the bare essential ones, it helps you focus on creating customized social media strategy for each social media platform. This helps create tremendous impact on your business and its social media presence.
Branding the right way
One of the most essential components of a social media strategy is to decide on the branding of your business. This is most important because the content that is put up on the social media pages of your business should be in sync with the type of brand image you wish to create for your business. The branding should reflect the ethos of your business. Hence, it is essential that a lot of thought, effort, and time are put into creating the perfect brand image for your business. This branding should be consistent across all social media platforms, including your company website, and company blog. Also, when interacting with people on social media, it helps to break the ice by being less formal and more interactive. Also, whatever interaction happens on social media, it should be the voice of the business.
[Tweet "The branding should reflect the ethos of your business. "]
Create appropriate content
The next essential component of a social media strategy is content. It is important to share the right type of content on your business's social media pages so that there is good amount of engagement with the audience. Content that is relevant to your business and the services you offer is a good way of starting off engagement with your audience on all your social media pages. Content is something business owners shy away from creating thinking they need to have great writing skills in order to write meaningful, sensible content. This is not the case though. Even if you are not a great writer, sharing content written by others is also a good way of engaging the audience in meaningful discussions as long as there is a link back to the original article or a reference attributed to the original author.
Timing & Frequency of posts
One other important aspect to be kept in mind about the social media strategy of a business is the timing and frequency of posting content on your social media pages. As a business, you should post content when majority of your audience is online. This can be determined through the insights feature of your social media pages. It is important to determine the right time to post content because that is when you will be able to capture the attention of a majority of your audience. You, as a business should post regularly but not constantly; you should be seen regularly on your audience's news feed but not completely dominate their news feeds. This way, people's news feeds are neither bombarded with your posts nor are you completely invisible to them. The right frequency of posts should be maintained in order to build the right amount of engagement with your audience. This way, they are actively consuming content that you post and at the same time, engaging in meaningful discussions with you. These discussions are valuable inputs for you as a business to evaluate what sort of content your audience likes and what content they dislike. When the current sets of audience feel you post quality content, they will automatically come back to consume more content and by social word-of-mouth, get you more audience. It becomes like a chain, thereby increasing the number of fans and followers of your business's social media pages.
Influencers
As businesses, you are constantly inspired by influential people and their thoughts which are posted on social media platforms and quite often resonate with your own thoughts. These influencers are a good means of understanding what other businesses are doing right in terms of best social media practices and what aspects you can pick up from them and implement in your business. The point being, you do not have to reinvent the wheel, but merely use it to suit your business needs. Also, these influencers often post thought-provoking content which you are free to share on your own social media pages with proper attribution to the source. This often helps boost your engagement levels and thereby impacts your business in a very positive manner.
One more aspect to keep in mind is to rope in brand ambassadors for various social media who will pull the crowds toward your business, on your social media pages. These brand ambassadors are not actual celebrities but people who have been your customers for a long time and other fans.
Apart from the five main points explained above, there are various other tips by which you can have a robust social media strategy in place for your business.
Monitoring all social media properties
The other important aspect of creating a successful social media strategy for your business is to listen to your audience carefully and attentively, for in these conversations lie real pearls of wisdom on what your audience expects from you. Monitoring is in fact what forms the most important aspect of social media marketing.
Analytics for Improvement
Another key to creating a robust social media strategy is to understand the meaning behind the metrics. This way, you will know which social media's strategy to concentrate more on. The procuring of analytics can be done through the analytics got from individual social media platforms. Analytics are also obtained through Google Analytics where one can create social media reporting dashboards which gives analytics based on various parameters.
If you follow the aforementioned points and implement these aspects in the social media strategy for your business, then you will definitely have a great head start with your social media. If you want us to create a social media strategy for you, please feel free to contact us.