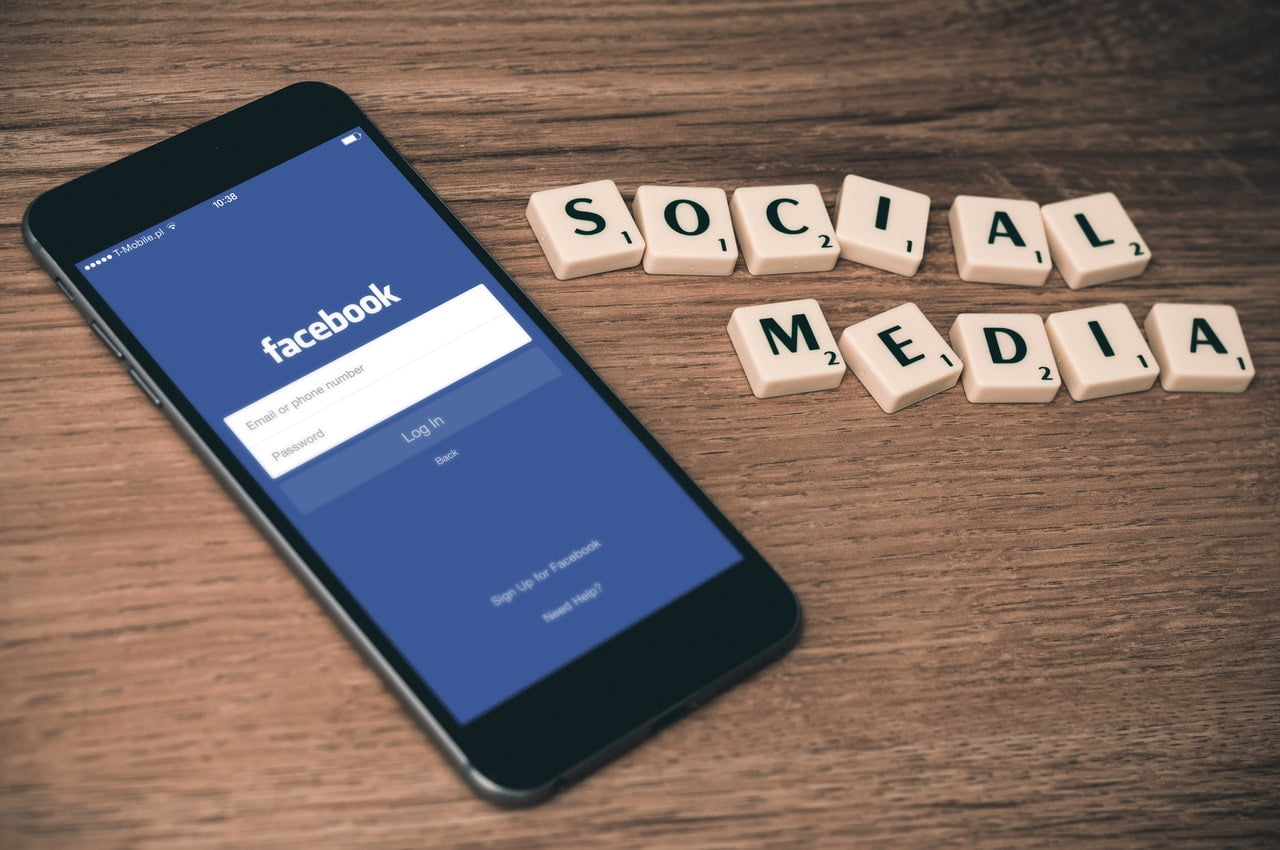 Now like and comment as page without switching profiles on Facebook
Tired of navigating through the "Use Facebook as" option every time you want to comment as a page? You no longer need to switch from your personal profile with the recent change Facebook has made to news feed and to the pages timeline. Both feeds and pages now have a small flag icon on the bottom right of each post which lets you switch your profile between your personal profile and pages. You will see "Like and comment as.." with the flag icon where you can choose which page you want to use.
Here's an example from the news feed:
Note that this will show only on posts in your news feed from Facebook pages. This is because you cannot like or comment on posts by people using page accounts.
Also, when you go to a page on Facebook, you will get the option on every post by the page on its timeline. Here's an example: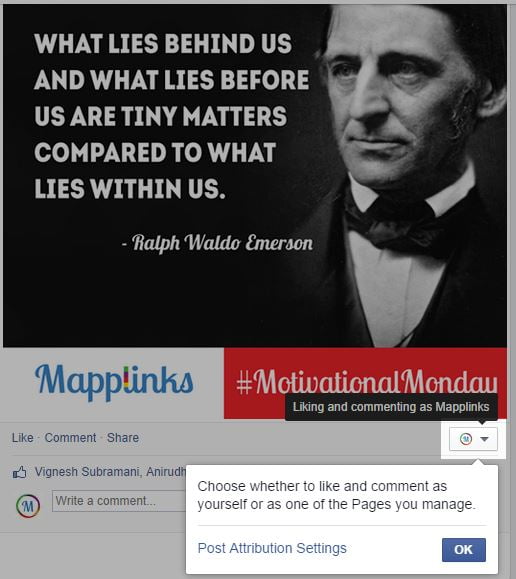 You even get this option when you post on the pages' news feed. You can select the profile / page and then post on the page timeline. This is a very useful feature as it allows marketing using various pages and building relationships with brands inside and outside of our clients' niche. This builds strong B2B connections. Here's an example: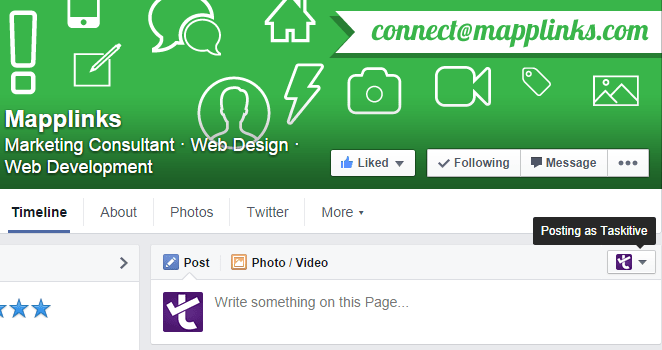 The feature is being loved by us and, we're sure, by other digital marketing agencies and individuals as well. While managing multiple pages, it becomes a task to "Use Facebook as" everything and this new option definitely saves the trouble.
SEE ALSO 5 ways to increase organic likes on your Facebook page