Follow specific interests with the new Pinterest category pages
Pinterest recently announced new category pages which will allow users to follow specific interests within their favorite categories. Pinteresters can now get updates on their topics of interests in their feed as well as manage interests and browse related topics. Here's an example: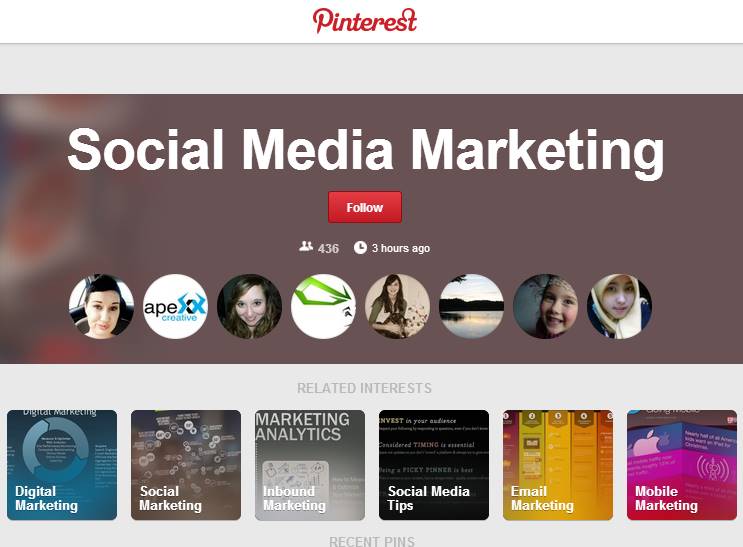 So you can follow "Social media marketing" and the related interest suggestions like "Digital marketing", "Social media tips", etc and get those pins in your feed. It's as easy as that!
RELATED: Add the new Pinterest follow button to your website
This is a great way to optimize your news feed and just like the Facebook interest lists, it provides a way to get specific updates on topics you like. The updated following section on your profile allows you to manage the interests – follow and unfollow them. Just go your "Following" link and you'll find tabs for "Interests", "Pinners", and "Boards" –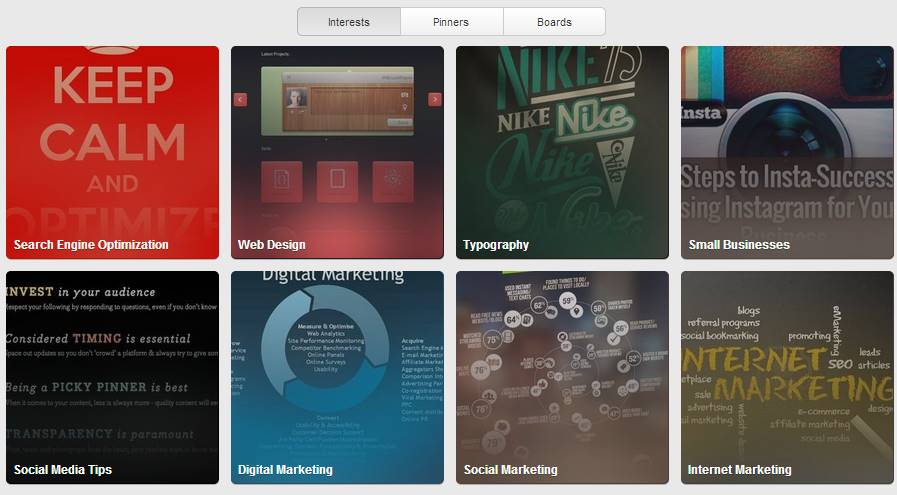 Pinterest is rolling the feature in English to start with, and they're making it available on the web, Android, iPhone and iPad.
RELATED: Pinterest testing out paid "Promoted Pins"
This is amazing feature and adds to the quality of Pinterest as a "discovery" engine and not just a place for pinning your images.
As Ningning Hu, Software Engineer at Pinterest rightly says: "Who knows? You may even discover a few new things you didn't even realize you were into along the way."