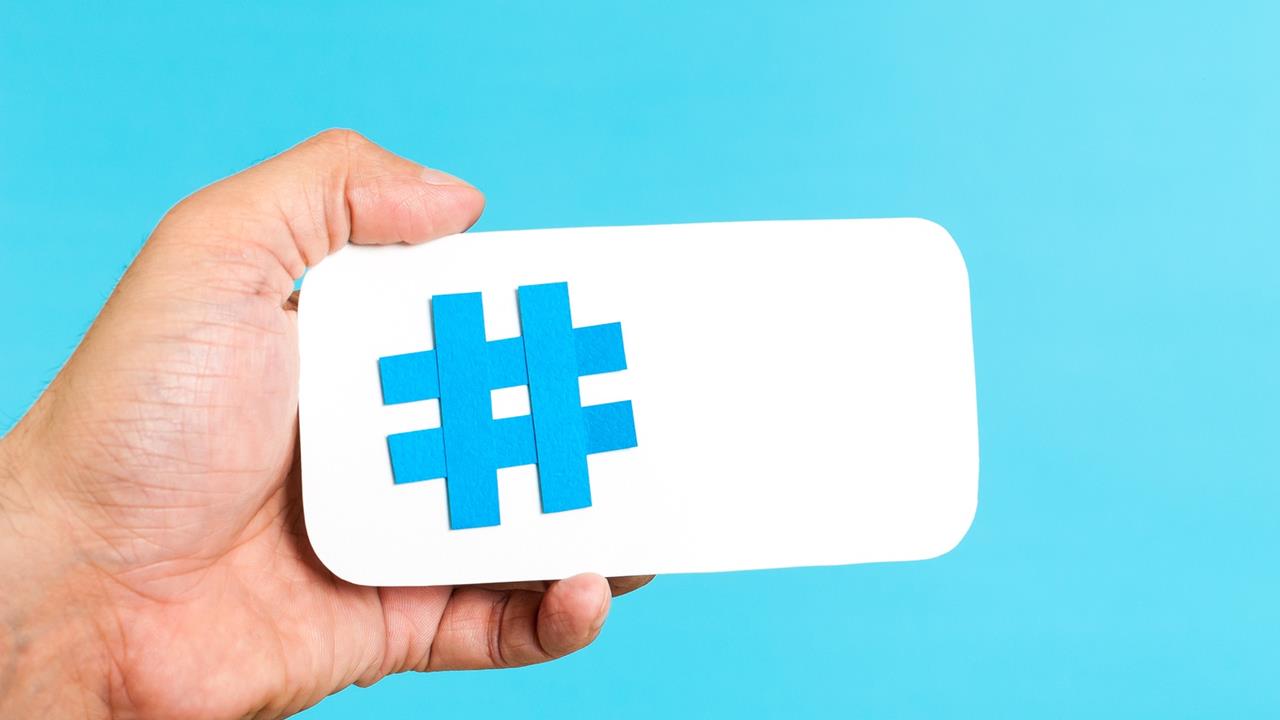 Hashtags for Beginners

A hashtag is a word or phrase (without a space!) prefixed by a hash symbol (#). But there's a lot more to it than that – They are the "buzz" factors which can be used to track topics on social media platforms and to find out what people are talking about. As it might be clear, they are very powerful for marketers and businesses.
They are most commonly used for breaking news on social media platforms or to create ad campaigns. Anyone sharing content can add a number of hashtags to their messages and posts, which help people quickly find information on the same topic. Each one redirects users to the page that has all the posts from the same hashtag. They are not just used to share news or campaigns, but as a way to express a thought or capture a precious moment.
Benefits of using hashtags:
The use of hashtags on social media platforms creates a unique opportunity for businesses to connect with their fans and implement new branding strategies.  It helps in building list of followers, get people talking and engaging in conversations. It's an amazing tool to promote events, hangouts, meet-ups, and conferences. Hashtags are forever! Check out the millions and billions of posts on Topsy.com. Hashtags are simply one of the best tools to reach new audience, connect with like-minded people, share news and updates.
Social Media Platform and hashtags:
Twitter: Chris Messina is the mother of the hashtag and Twitter – the birthplace.  In 2007, Chris tweeted the first hashtag tweet. On twitter it help brands to deliver messages. Check out your sidebar for trending hashtags and join in for a conversation!
Facebook: Facebook implemented hashtags in 2013. The practice of using hashtags on Facebook is still pacing up. Facebook's privacy settings pose as a barrier in a full utilization of hashtags by marketers.
SEE ALSO : Facebook introduces "Nearby Friends" feature on Android and iOS
Google+:  Using hashtags on Google+ helps getting noticed on search engines.  When one click on a hashtag on Google+, the search results include the original hashtag as well as posts with similar keywords and similar tags.
Instagram: On Instagram, hashtags are mandatory! It helps in maximizing reach, discover new accounts, and create a network of new followers.
Pinterest: Pinterest allows use of hashtags in the pin description and just like other networks, they bring all the Pins using the same hashtag together.
SEE ALSO: Add the new Pinterest follow button to your website
Some valuable tips for using hashtags:
Avoid putting too many words together.
Avoid using too many hashtags in one tweet.
Avoid using the same hashtags in everything you tweet.
Do not NOT use hashtags.
Give context to hashtags.
Avoid using only hashtags in a post/tweet.