User engagement statistics from social media platforms
Shareaholic, a social sharing application, presented user engagement statistics for traffic coming from various social media platforms. The statistics, for the period September 2013 to February 2014, recorded 3 metrics: Average time on site, Average pages / visit, and Average bounce rate. Here are the results: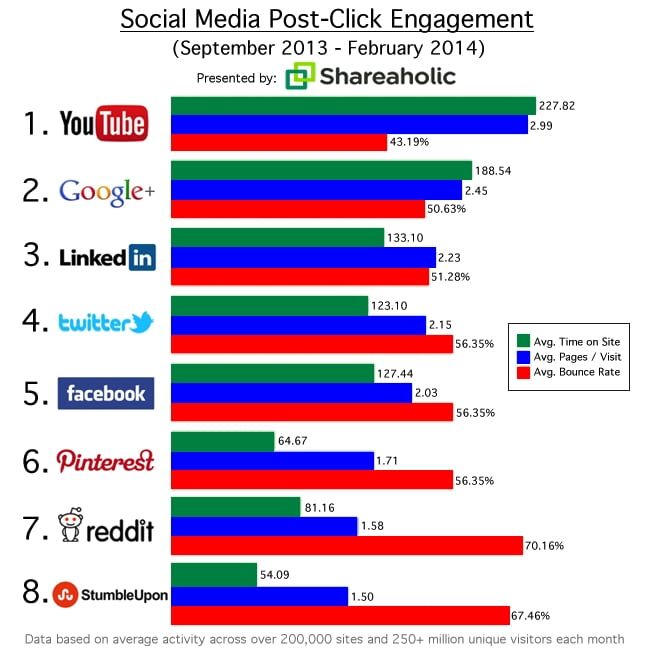 Let's see what we can learn from the report:
Referral traffic coming from YouTube leads to the highest engagement.
Google+ and Linked might get less people to your website, but these people will be there to stay.
Engagement of traffic coming from Twitter and Facebook is nearly same.
Pinterest users bounce same as Twitter and Facebook, but they visit less pages and stay for lesser time on the website.
Reddit users bounce the most out of all the networks.
The least engaged referral traffic comes from StumbleUpon.